TRIBUTE TO INDIA
Jaya He Bhaarata!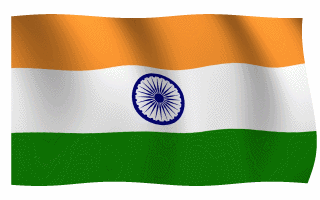 There has been a huge influx of Indians to middle Tennessee in the past decade. Doctors, engineers, computer programmers and information systems professionals have found a welcome place here. As a result, I have had a major increase in Indian students, so much so that now a third of my studio are kids from Indian families! I have students who speak Kannada, Telugu, Tamil, Bengali, Gujurati and Marathe.

When I was young, I studied Yoga (Bhakti, Hatha and Raja) and wanted to visit an ashram in Uttar Pradesh, but never made it there. Now, India has come to me! My Indian students have become the backbone of my piano studio, and I am grateful for every single one.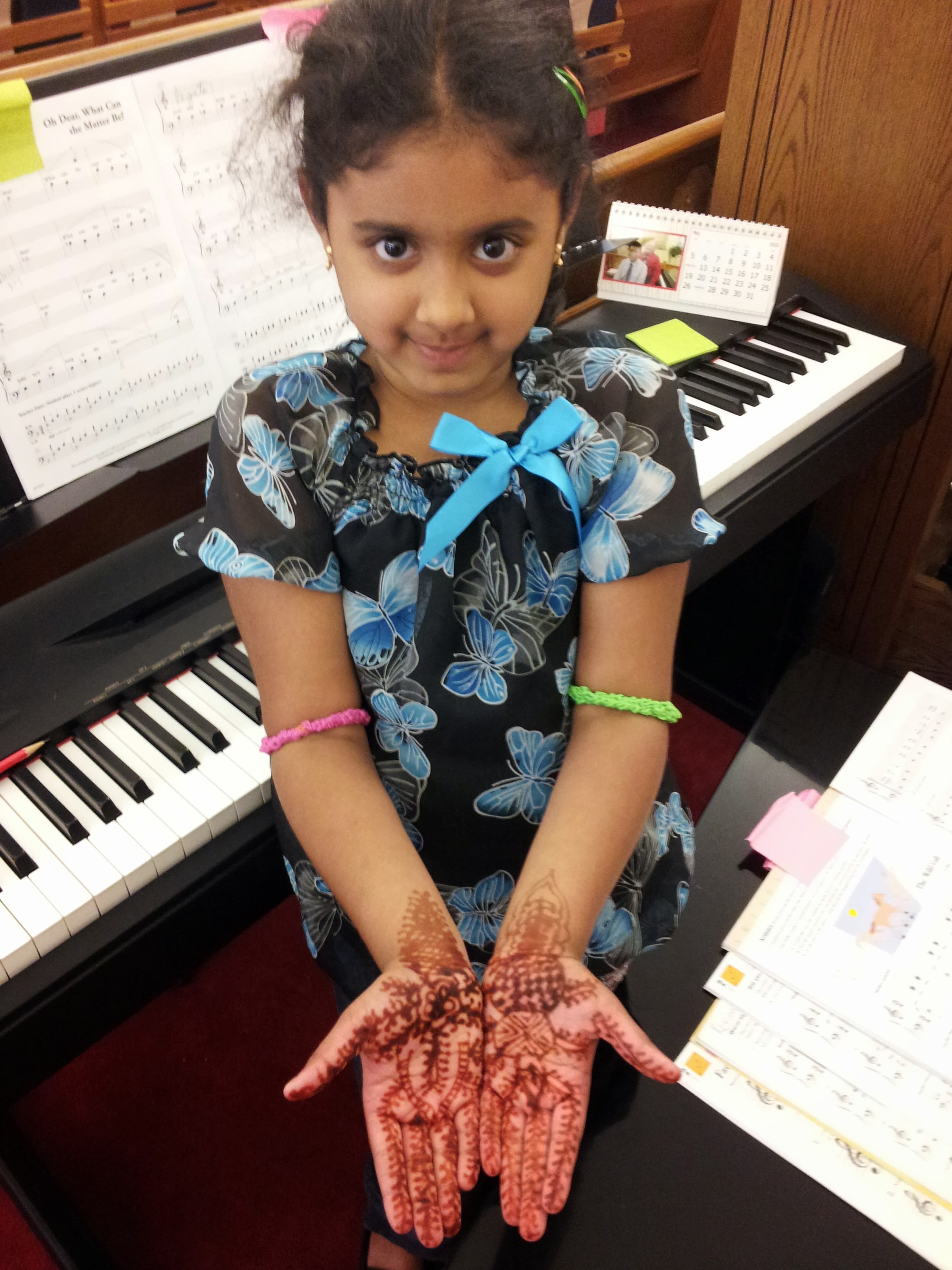 Sanjana showing off her mehndi (done by mom, Sushma)

MAIN INDEX


James' Music Studio is a showcased Franklin, TN music lesson instructor on TryMusicLessons.com!